Monday, December 22, 2014
Q&A With Bigfoot Legend Rick Dyer on on Bigfoot Warz 2. Come join Bigfoot Warz
at
https://www.facebook.com/groups/688206397967776/
!!
3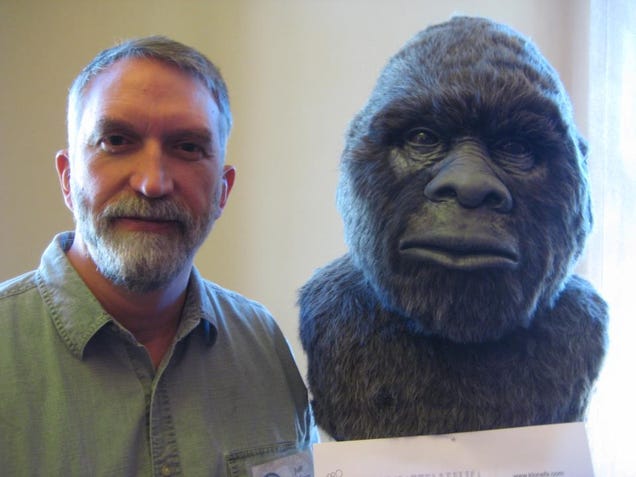 EXPAND
Though the chairman of the Department of Biological Sciences at Idaho State University is careful to note, "It is not a course on Bigfoot. It is a course on anthropology," ISU will nevertheless be offering an experimental class titled "The Relict Hominoid Inquiry." Which iskinda a course on Bigfoot. Sorta.
In the upcoming semester, Idaho State University professor Jeff Meldrum will be teaching an experimental course titled The Relict Hominoid Inquiry. Part of that inquiry will address scientific theories on Bigfoot, alongside other links in the human evolutionary chain.

"What I'm trying to do is address a shift in perception that's been gaining traction in the anthropological community," Meldrum said. 

That shift involves looking at human evolution as a tree in which scientists are discovering new branches all the time. 

The theory is that offshoots of human evolution are recent and could still exist, roaming the earth undiscovered.
Aka Bigfoot, though Meldrum was also careful to note,
Sunday, December 21, 2014
Fasano is one of my friends in the Bigfoot community and we go way back. My news blog is the best on the web for one reason. I kiss no ones ass and I tell it like it is friends or not. Their has been many times in my Bigfoot days when other Bigfooters like Steve Kulls would call me and say "look if you take down that post about me I'll take down that lying post about you" or " If I were you I wouldn't give any attention to that person". They tried to block free speech and if you do post the truth they try to black ball you. You must kiss ass and not report anything bad about anyone the Community likes.
            Check Michael Merchant out talking bad about Jews Christians and black people!
                       Michael Merchants Racist Rant about Jews/Christian WARNING!!
Here is a catalog of Merchant videos, Muslim and Jews bashing...he's going to shit you have these videos...lmao!
Before Merchant joined Team Tazer, he promply removed his Videos. My guy saved his videos before he removed them.
                    THIS IS A VERY SICK MAN! BUT GOD WILL FORGIVE HIM!!!!


   Tim Fasano is very easily influenced by anyone. He's unable to think for himself and make his own
decisions. He reported about me for three days and called me and stated he's blog never had so many hits but people wanted him to take it down. One day later it's gone.

Saturday, December 20, 2014
Posted by

Bigfoot Evidence News
at 12:20 PM
No comments:

Links to this post